Skype, you're doing it wrong
Sometimes I am lazy. Normally I can navigate between programs and modules by just using the trackpad on my mac. Switching between programs: 4 finger swipe up => exposé. Click on the program, boom. Two-finger tap => right click, contextual menu.
I was viewing a page, and was playing around with Wappalyzer. Flatmate asked me to send it through to him because it's a cute little thing.
The following are all achieved with trackpad manipulation:
Click the Wappalyzer icon
Scroll down to the "options" link and click it
Click the go to wappalyzer.com
Click the address bar, right click and copy address
Click Applications
Drag Launchpad to the Dock (because it's convenient)
Click Launchpad
Click Skype
Select flatmate's icon to bring up conversation window
Right click in message area, click Paste
... Click... send? Um... Skype... where's... how do I send a message with a click?
Skype, how do I send a message with a click?
At this point I tried going into all the menus. Conversations was the best bet, it had a menu item called Instant message..., which opened up the same window that I was already on.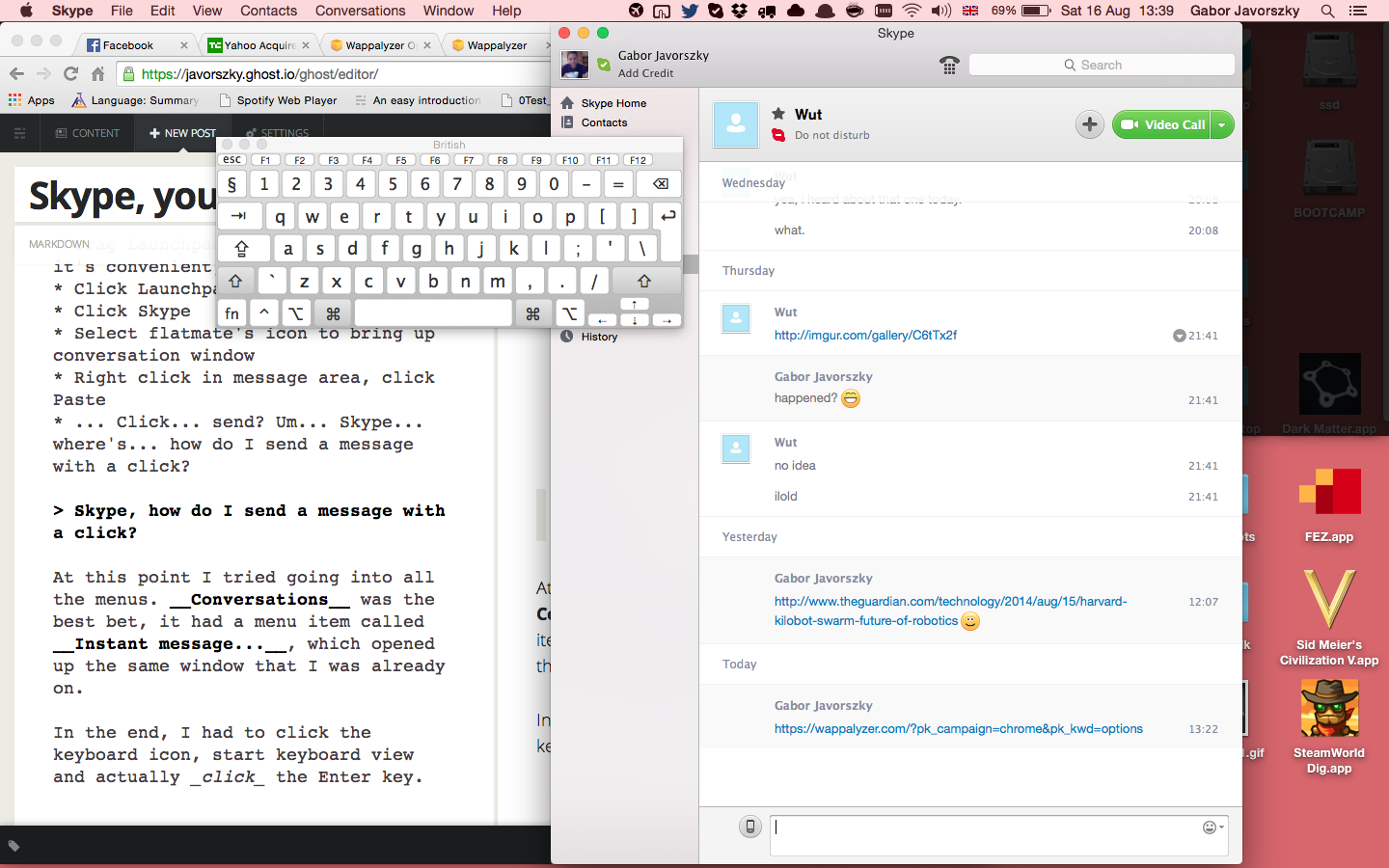 In the end, I had to click the keyboard icon, start keyboard view and actually click the Enter key.
That's awkward.
(Yes, I could have JUST stretched an extra 15cm towards the enter key on the keyboard, but that was not the point...)